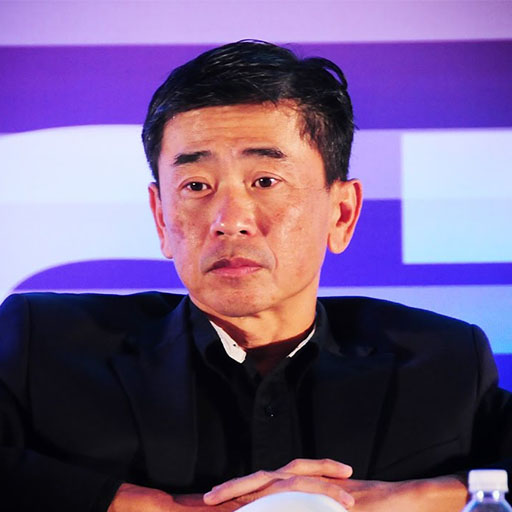 Simon See
Director and Chief Solution Architect, Nvidia AI Technology Center
Speech Title: The Path to efficient AI
Prof. Simon See is currently the Solution Architecture and Engineering Director and Chief Solution Architect for Nvidia AI Technology Center. He is also a Professor and Chief Scientific Computing Officer in Shanghai Jiao Tong University. Prof. See is also the Chief Scientific Computing Advisor for BGI (China) and has a position in NanyangTechnological University (Singapore) and King-Mong Kung University of Technology (Thailand). Prof See is currently involved in a number of smart city projects, especially in Singapore and China. His research interests are in the area of High Performance Computing, Big Data, Artificial Intelligence, machine learning, computational science, Applied Mathematics, and simulation methodology. Prof. See is also leading some of the AI initiatives in Asia Pacific. He has published over 200 papers in these areas and has won various awards. Prof. See is also a member of SIAM, IEEE, and IET. He also a committee member of more than 50 conferences.
Prof. See graduated from University of Salford (UK) with a Ph.D. in electrical engineering and numerical analysis in 1993. Prior to joining NVIDIA, Prof. See worked for SGI, DSO National Lab. of Singapore, IBM, International Simulation Ltd (UK), Sun Microsystems, and Oracle. He is also providing consultancy to a number of national research and supercomputing centers.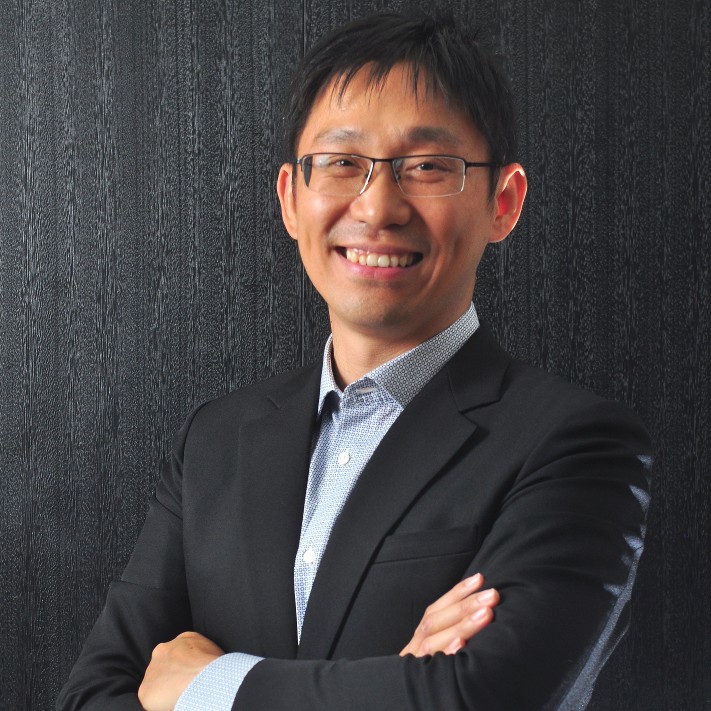 Speech Title: AI Democratization in Taiwan
Some day in March 2017, I encountered Prof. HT Kung from Harvard University in the campus of Academia Sinica which is located in Taipei, Taiwan. We were both excited about emerging deep learning technology and looking forward to its potentials in industry technology upgrade in a variety of ways.
We started our journey by visiting more than a dozen of manufacturing companies in Taiwan and collecting the challenges they face when adopting AI in the different aspects of business and manufacturing processes. The second step involved assembling an AI consulting team called Project Theta in order to address the common technical challenges faced by manufacturers. Within the next six months, Project Theta did a wonderful job in resolving those common challenges using deep learning technology. However, how to scale our efforts became the biggest challenge of our own.
Thus, Taiwan AI Academy was founded in January 2018 to address the scaling problem, after we finally identified that the lack of AI talents is the most fundamental and critical issue in Taiwan in this AI era. Taiwan AI Academy is unique in many ways, in particular its close collaborations with industry in order to empower domain experts from various fields by machine learning and deep learning techniques within a short 3-4 month.
In this talk, I will elaborate the story --- starting from the achievements of Project Theta --- to the foundation of Taiwan AI Academy, and how we will transform the AI talent development in Taiwan starting from these efforts.
BioGraphy
Dr. Sheng-Wei Chen (a.k.a. Kuan-Ta Chen) is the Chairman of Taiwan Data Science Association, the Director of Artificial Intelligence Foundation, the CEO of Taiwan AI Academy, and the CTO of E.SUN Financial Holding Company. He is also a Research Fellow at the Institute of Information Science and the Research Center for Information Technology Innovation (joint appointment) of Academia Sinica. He He was an Assistant Research Fellow from 2006 to 2011 and an Associate Research Fellow from 2011 to 2015 at the Institute of Information Science, Academia Sinica. He received his Ph.D. in Electrical Engineering from National Taiwan University in 2006, and his B.S. and M.S. in Computer Science from National Tsing Hua University in 1998 and 2000, respectively. Prior to taking his academic path, he was active as a programmer specialized in Windows system programming, a technical writer, and a freeware/shareware developer.
His research interests span in various application domains of AI and data science, including social computing, crowdsourcing, and computational social science, quality of experience (QoE), and multimedia systems. He received the Best Paper Award in IWSEC 2008 and K. T. Li Distinguished Young Scholar Award from ACM Taipei/Taiwan Chapter in 2009. He also received the Outstanding Young Electrical Engineer Award from The Chinese Institute of Electrical Engineering in 2010, the Young Scholar's Creativity Award from Foundation for the Advancement of Outstanding Scholarship in 2013, and IEEE ComSoc MMTC Best Journal Paper Award in 2014. He was an Associate Editor of IEEE Transactions on Multimedia (IEEE TMM) during 2011 to 2014 and has been an Associate Editor of ACM Transactions on Multimedia Computing, Communications, and Applications (ACM TOMM) since 2015. He organized ACM Multimedia Systems 2017 in Taiwan and served the lead program chair of ACM Multimedia 2017. He is a Senior Member of ACM and a Senior Member of IEEE.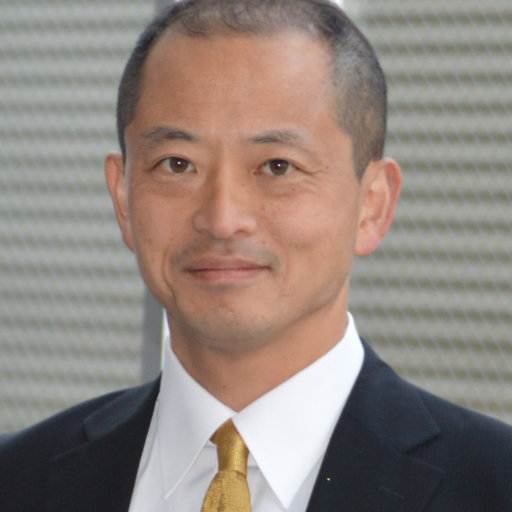 Yukio Ohsawa 大澤幸生
Professor, The University of Tokyo
Speech Title: Why Japan opens AI sessions to the world - from a viewpoint of systems innovation
The Japanese Society of Artificial Intelligence is opening its 33th annual conference at Niigata, on 4th till 7th June, to the international society. So far, this conference created a lot of activities such as collecting challenging topics toward realizing near-future contribution to the society, organized sessions on created new frontiers of basis and applications of AI, and interactions of the academia and business sections. However, this annual conference has been a black box from the view of people outside of Japan, because this was domestic. So far, only 4 percent were published in English, and they were presented in sessions where others mostly communicated in Japanese. From JSAI2019, they open five domains of AI (see CFP https://www.ai-gakkai.or.jp/jsai2019 from October 2018) to the international AI researchers, with including pure English sessions. In this talk, the Program Chair of JSAI will give a talk about this event, on the viewpoint of his original vision to AI as "(systems of)**n."
BioGraphy
Yukio Ohsawa is a professor of Systems Innovation in the School of Engineering. He received BE, ME, and PhD in from the School of Engineering, The University of Tokyo (1995). Then worked for the School of Engineering Science in Osaka University (research associate, 1995-1999), Graduate School of Business Sciences in University of Tsukuba (associate professor, 1999-2005), and moved back to The Univ. of Tokyo. He started researches from non-linear optics, and, via artificial intelligence, created a new domain chance discovery meaning to discover events of significant impact on decision making, since year 2000. About chance discovery he gave keynote talks in conferences such as International Symposium on Knowledge and Systems Sciences, Int'l Conf. on Rough Sets and Fuzzy Sets, Joint Conf. on Information Sciences, Knowledge-Based Intelligent Information and Engineering Systems, etc. Chance discovery came to be embodied as innovators' marketplace, a methodology for innovation borrowing principles of the dynamics of markets. Then he, when biking from his job in a business school, invented the basic idea of Data Jackets as a new tool for enhancing chance discoveries via combining data from various data owners. Since then, he is introducing the method presented in this book to sciences, educations, and businesses. His original concepts and technologies have been published as books and monographs from global publishers such as Springer Verlag, Taylor & Francis, etc. Two most important books among them are, "Chance Discovery" (2003 Springer, foreword given by Eric von Hippel), "Innovators' Marketplace: Using Games to Activate and Train Innovators" (2012 Springer, foreword given by Larry Leifer). He edited special issues as guest editors for journals, mainly relevant to chance discovery, such as Intelligent Decision Technologies (2016), Information Sciences (2009), New Generation Computing (2003), Journal of Contingencies and Crisis Management (2002), etc. As the program chair of the Annual Conference of The Japanese Society on Artificial Intelligence, he is the first to change this domestic conference into an international conference from June 2019.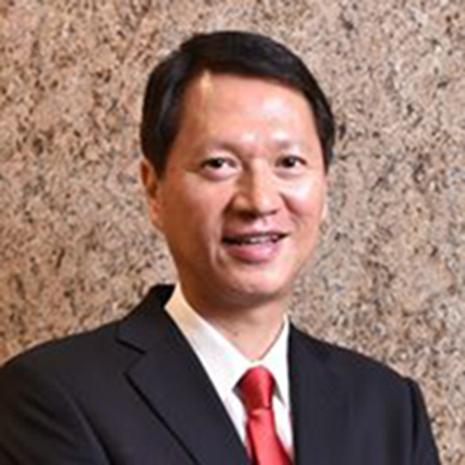 Terrence Chou graduated from the Department of Capital Engineering of National Taiwan University, and held a master's degree in computer science from SUNY at Stony Brook. He loves programming and likes to explore new knowledge. He used to worked in Shibuya and later joined Trend Micro to make the first solution for the thousand-faced human virus. He developed the first web-based management interface, has more than 25 years of experience in large-scale software development, and is familiar with the knowledge of security. Recently, he is keen to study artificial intelligence / machine learning. Recently, he was responsible for TBrain (Artificial Wisdom Acceleration Program), it hope that the industry in Taiwan can achieve "Industrial AI" (+AI).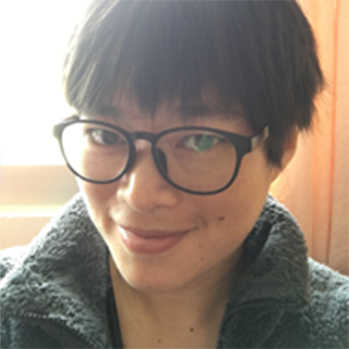 Yian Chen 陳怡安
Machine Learning Researcher
Speech Title: Developing AI Empowered Product Features
AI techniques are fast emerging in recent years. There are a lot of significant breaking through in various domains- in terms of the evolutions of performances of existing problems and newly explored capabilities. However, there are still lots of uncertainties of obtaining real-world values from those techniques. How to efficiently introduce those techniques into real world products to create business impact is a challenging task.
During the product development lifecycle, we have to take care of several important aspects listed below:
Defining the criteria of "success" for a machine learning driven product feature
Formulating/ mapping/ breaking down real-world problems to existing research topics
Collecting real-world data
Having the algorithms effective, robust and highly available
Evaluation and monitoring
Iteratively enhancement
In this talk, we will share what we went through - the failures and successful experiences in developing machine learning driven product KKBOX.
BioGraphy
Yian Chen has more than 10 years of experience in developing product features driven by machine learning algorithms. She currently leads the machine learning team of KKBOX. Her team focuses on building AI empowered product features for KKBOX. Music recommender system is one of the major product features developed by her team. It ingests data in petabytes level and delivers personalized music recommendations for each user of KKBOX cross several regions. Besides recommender system, her team also leverages AI techniques to facilitate various kinds of internal operations.
Before joining KKBOX, Yian was a research engineer of Yahoo Taiwan (current Oath Taiwan). She worked as a major contributor on several large-scale products driven by machine learning algorithms, including the recommender system for eCommerce sites, search optimization for the eCommerce domain and media homepage stream optimization. She got her doctoral degree from Department of Information Management of National Taiwan University.